Looking for a New Gulf Coast Home?
Contact Bob to see which builder and neighborhood has your dream home!
Located in Pensacola, Classic Home Builders offer stucco or brick homes in contemporary designs. This builder primarily works in Pensacola. Classic blend unique architecture with a special eye for detail and professional interior design.
The mission at Craftsman Homes is to deliver individually designed, architecturally significant and quality constructed homes.
D.R. Horton is the largest home builder in the U.S. and specializes in the construction and sale of high-quality, single-family detached homes.

DSLD is actively constructing new homes in over 106 neighborhoods throughout Louisiana, Southern Mississippi, Alabama and Florida. With several different house plan series and amenities packages built to suit buyers varying tastes.
Ricky Wiggins  has been in the business of both commercial and residential construction for 50+ years.  A construction business started by his father and uncles in North Escambia County, Florida in the late 50's. A hands on approach to construction learned early on continues today. As it was then, it continues to be a family oriented business.  Currently, Ricky Wiggins Builders has homes being constructed in Navarre and Pensacola, Florida, and Lillian, Alabama.
Discover the elegance, craftsmanship and lasting value expressed in every home we built – Arthur Rutenberg has been a respected name in home building since 1953, when he built his first home upon the four "cornerstones" that would make him legendary: design, craftsmanship, service and responsibility.
Heritage Homes strives to sell, build and warranty affordable houses with exceptional value, superior quality and unmatched customer service. The Heritage Homes Team works to deliver more value in your new home without sacrificing quality and to make your building experience pleasant.
Henry Company Homes has been a leader in residential new home construction serving a number of communities in Pensacola, Pace, Milton, Navarre and Crestview. Whether you're a first-time home buyer, expanding to accommodate a growing family, or down-sizing and seek a low-maintenance lifestyle, Henry Company Homes can provide the new home your family needs.
Westerheim Properties focus has been to provide a quality home to fit the buyer's budget. Anybody can build a house with an unlimited budget; the real challenge is to balance a budget and the home                                                    buyer's dream list.
Adams Homes has been delivering unparalleled value to homeowners in the southeastern US, including Florida, Alabama, Mississippi, Georgia, Tennessee, South Carolina and North Carolina since 1991. As one of the largest privately-held home builders in the country, home buyers are offered both the benefit of purchasing from a local owner-operated builder and the benefit of purchasing from a large, established builder.
Each Holiday Builders home is built to the highest standards of design and environmental efficiency. With numerous communities to choose from in scenic locations throughout Florida and the Gulf Coast, Holiday Builders creates homes of uncompromising quality and lasting value.
Timberland Contractors® know that your home is the foundation for your family's lifestyle, and honor that sentiment by making sure your new home meets your every desire. Whatever your stage in life – whether you are a first-time home-buyer, a growing family realizing your dreams, or an active adult seeking a resort at home lifestyle.
Throughout the Florida Panhandle and South Alabama, in friendly communities from Pensacola, Florida to Foley, Alabama, you will find Paragon's experienced building experts desire to exceed your expectations.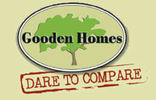 Building quality new homes since 1979. Others may call them upgrades, Gooden Homes call them standards.
Thomas Home Corporation is committed to building quality semi-custom homes at an affordable price. Working closely with each client to tailor a home to individual needs and preferences, and offer a substantial "Standard Feature" package with many upgraded items that would be considered extras by the competition. Wherever you turn in a Thomas Home, you will find thoughtful design, beauty and unparalleled quality.


JBL Homes has been building fine homes in the Gulf Coast cities of Pensacola, Mobile and New Orleans since 1990. Each JBL neighborhood has been developed with a focus on location, value, design and comfort.
Celebrity Home Builders construct quality brick homes in Pensacola, Pace, and Milton. A frequent first ribbon winner in the annual NW Florida Home Builders Association Parade of Homes, Celebrity believes that a comparison of features with other builders will prove the overall value of purchasing a home from Celebrity Home Builders.
Mitchell Homes is the home building division of the Mitchell Company. Found in communities throughout Pensacola and Mobile, they provide affordable homes of exceptional value.
A Truland Home is not for everyone.  As they will tell you from the inception, "We will never be the cheapest, but we will always consider ourselves the best value."  Their vision from the onset has been to deliver a custom product of the highest quality to people all along the Gulf Coast in order to provide an alternative to the cookie cutter homes produced for the masses.
Truland lives and breathes on the philosophy of the ideal home. Unique but timeless. Not too small. Not too big. Incredibly efficient, smart, strong, and always in tune with you and the way you want to live. They are strong, they are local and they stand ready to earn your approval no matter what it takes.
Sprague Construction crafts your home to honor your heart's longing for a place authentically your own, where each morning's light or kiss goodnight will resonate with beauty and appreciation—the best possible return on your investment.
Your home is not only an important investment, but also a source of pride for you and your family.  It is essential to find a contractor that produces only first quality workmanship. West Calhoun builds custom, energy efficient homes throughout the Northwest Florida Panhandle.  With over 30 years in the construction industry, their reputation has been built on professional, conscientious workmanship and service. Their custom homes always reflect the uniqueness and individuality of the owner. Let the next door you open be to the West Calhoun built dream home you have always wanted.
Colony Homes unites the affordability of a home built by a production builder with the flexibility and experience of one of the South's premiere custom home builders. Colony Homes serves the Gulf Coast, from Mobile, Alabama to Destin, Florida                                                     with an emphasis on Daphne, Spanish Fort, Fairhope, Mobile                                                       and Pensacola.
Beautiful homes customized to your individuality. Customers have guaranteed personal service, professional workmanship,                                                      and quality craftsmanship.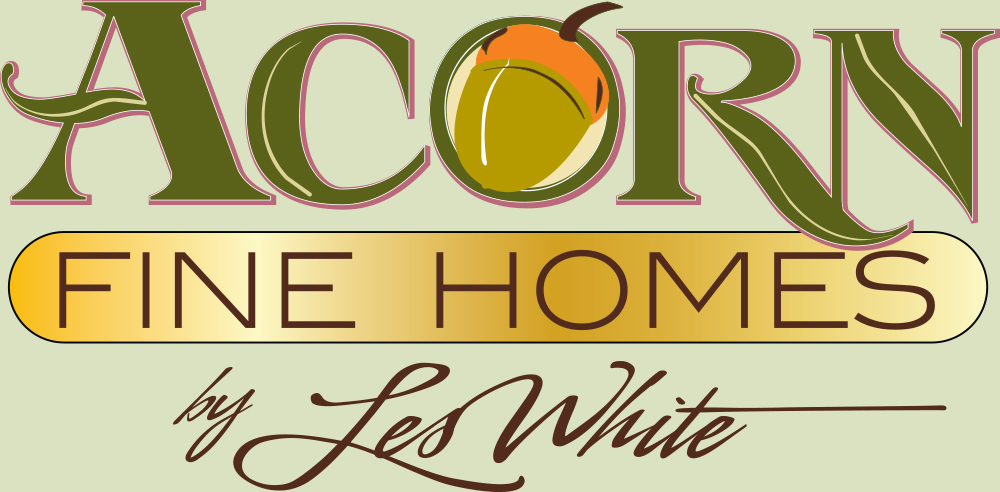 Acorn Fine Homes builds custom homes packed with the latest energy efficiency, hurricane resistant, and advanced framing features. They can also design and build your custom home utilizing 3D computer modeling so you can see exactly what your home will look like before it's built.
Striving to be the leader in the construction industry in Pensacola FL.  Each Home built by Johnson Construction is as unique as an individual as you are. Providing a range of services tailored to suit your needs and expectations.
Mooney Construction – dedicated to building your custom home as efficiently as possible, adhere to the latest techniques, install the most efficient products and certify every step of the process
Omega has years of experience in bringing a house from concept to completion, overseeing every step from foundation to fixtures; whether they take on a client from the ground up or given the challenge of a remodel, nothing is offered short of the highest standard of care.
Panhandle Homes has long understood the importance of putting our customers first by making sure that home buyers are involved in every step of the designing process, and the company's meticulous attention to detail throughout the project ensures that clients are totally satisfied with their dream home. What separates Panhandle Homes Inc. from other builders is that you will be working one on one with the builder – from the planning stages, walk-through, and final stages.
Mayo Construction and Design is a custom home builder group in Pensacola, Florida. They are licensed in Escambia and Santa Rosa Counties, and have been in business for 17 years. Custom home plans, additions, renovations and energy efficient homes are just some of the services provided by Mayo Construction and Design.
Russell Home Builders has a reputation for quality  and energy efficient construction in building custom homes for discerning customers in Northwest Florida.
Old South Construction has been building custom homes in Gulf Breeze, FL and the surrounding areas since 1990. The company builds various types of custom homes, but specializes in authentic southern architecture. Old South Construction places a strong emphasis on quality and service and has a history of satisfied customers.

Every home buyer has a different vision and a different budget. With some home builders, choosing a house means finding a house plan that fits most of your needs. However, with a DC Homes Pensacola custom home, you never have to settle. They'll work with you to create your dream home and make sure that your ideas and visions are in line with our capability to make it happen. With DC Homes Pensacola, you're not picking out a house; you're creating a home.
For 21 years it has been the privilege of Bontrager Builders to create exquisite luxury homes and serve the extraordinary customers who build them. Whether it's a primary home, a second home, a vacation home, specialty commercial or major remodel their experience and                                              collaborative approach delivers one-of-a-kind projects time and again.
The industry says, "These are the standards; this is the way you build a house." R Squared Construction doesn't build houses. They build homes. With an understanding that a home doesn't start at the front door – it starts at the road, they build with pride from the foundation up. Striving for perfection in every element – going above and beyond the standards. R Squared Construction wants to be known for one thing – making your dream home possible.
A luxury custom home is more than just a house. It's the culmination of years of your hard work. It's your dream, your retreat. It's where you enjoy the quality moments of your life.
Forrest Homes & Steel Construction specializes in Custom Homes. Whether you are looking for a Traditional Floridian style or a Home Built up on Pilings, they can handle all of your Custom Home needs. Their team will design your home from the ground up, and make sure you are getting the most out of every square foot.
ARK Builders serves the beautiful Eastern Shore in South Alabama by building custom homes and assisting in remodeling existing homes.
Believing that integrity is the backbone of their entire construction process, the goal at Charlie Weems General Contractor is to establish and maintain a quality of craftsmanship and service that instills pride in their employees and guarantees satisfaction for their clients.
Let Frostholm Construction help you create the perfect living space for you and your family. No matter the scale, they respect and understand the many decisions you make in building the home of your dreams. High quality, craftsmanship and attention to detail are just a few of the elements brought to each custom project they develop, from start to finish.
Creel Construction proudly serves the Alabama Gulf Coast area and specializes in additions, remodeling and custom home building. Their construction services are extended to all of the following communities: Fairhope, Daphne, Spanish Fort, Montrose, Point Clear, Foley, Gulf Shores, Robertsdale, Bay Minette, and Mobile.